Projects
Upcoming Project Exhibits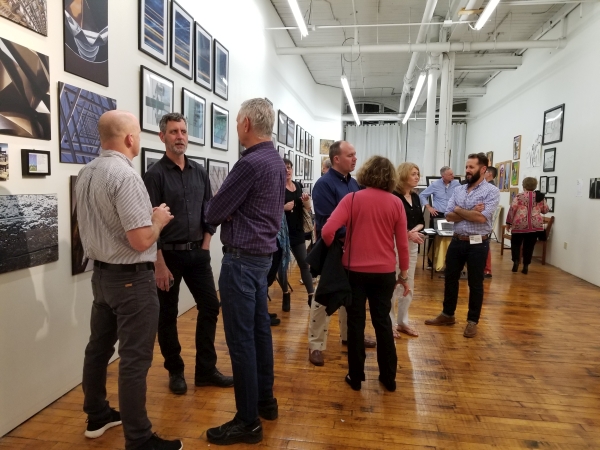 In the planning stages
Our 2018 Season
We are currently finding and scheduling projects for our second season. Look for us to begin showing again in April and make sure to sign up for our email list so you will know when we are opening and what projects we'll be presenting in 2018.

Follow S&G Project Gallery on Instagram and Facebook to see past shows, other work in the gallery and what is coming up. You don't need to have an account to see the images at either Instagram or Facebook.
---
Past Projects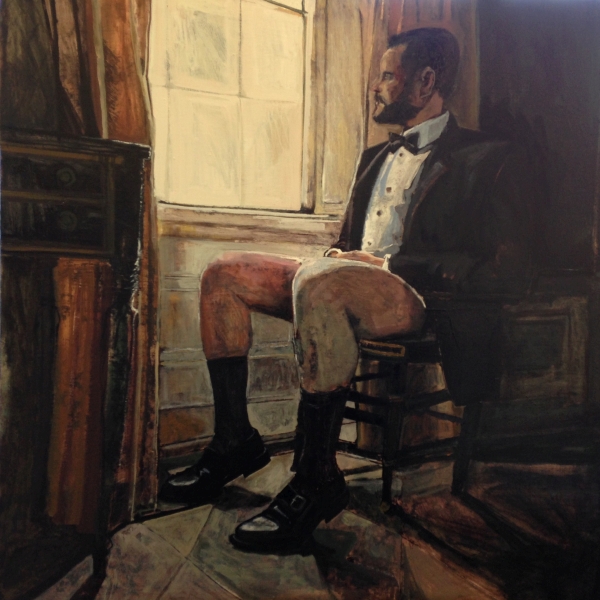 Michael Walden
Labyrinth of Desire
This body of work explores a journey of emancipation from the constraints of societal conformity, a paragon presented to the world only to be overshadowed by a gaze of disillusionment and feelings of estrangement and malaise. Realizing that desire in all its forms is about the pursuit of happiness, and understanding that it is attained just before it is lost.

"Woe to him who has nothing left to desire... We enjoy less what we obtain than what we hope for, and we are happy only before being happy." ~ Rousseau
Michael Walden is a painter and print maker living and working in Westport. This show is an extension of and progression from a recent solo show in New York City.
October 6 to October 28, 2017
---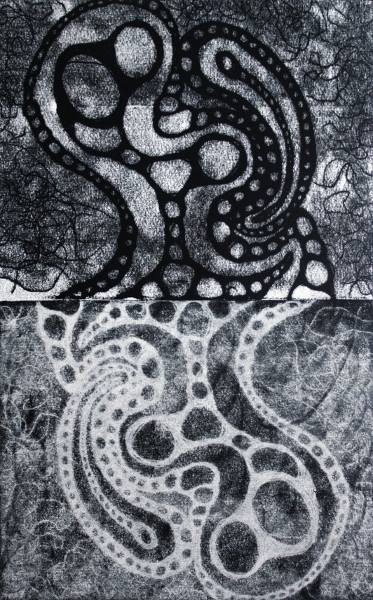 Brooke Mullins Doherty
Biorhythms
For the past four years, I have been exploring events in my life and my reactions to them through a weekly monotype series, my Biorhythms prints. The prints are trace monotypes, combining the positive print of white paper with drawn ink lines with the negative reversal of the image that is left on the inked plate. I follow a changing set of rules within each year's prints that guide my process and imagery, but the overall rules involve taking time to reflect on my week and its most significant occurrence before making the print, which provides visual form to my life as well as structure to my studio routine.
August 25 to September 23 2017
Opening Reception: Friday August 25, 5 to 8 pm
Closing Reception: Saturday September 23, 5 to 8 pm
Artist Talk: Brooke will be giving an artist talk about the project from 5:15 to 5:45 dung the closing reception
---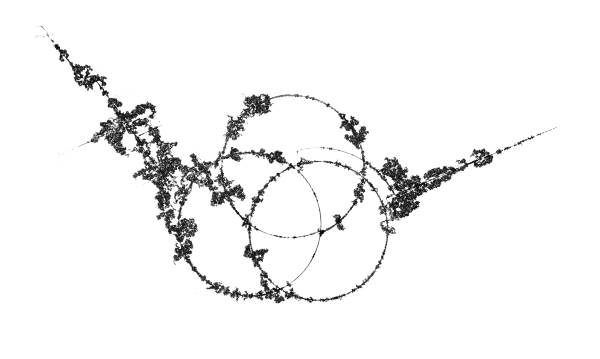 Kim Gatesman
Fluctuations in the Electric Fluid
New Developments in the Electrostatic Series
Gatesman's current body of work explores the fundamental forces of electricity and magnetism. Through experimentation and the use of both traditional and digital printmaking techniques, she makes these unseen physical forces visible and discovers a vocabulary of marks that are produced when these forces are manipulated.
One series of prints is comprised of electrostatic monotypes — a process that Kim has developed which combines xerographic with traditional printmaking processes. This technique dissects and re–imagines a laser copier's primary operation. Her process uses slightly different components, but functions in a similar way. The patterns revealed in these prints are fused to thin japanese paper and backed with cotton rag paper via a traditional technique called chine colle.
Through another series, Kim explores the common phenomenon of lightning. The pieces in her "Plasma Series" are digital prints, which are enlargements of small-scale lightning experiments with metallic film and microwaves.
July 14 to August 12, 2017
Opening Reception: Friday July 14, 5 to 8 pm
Artist Talk: Durning the opening Kim will also be providing insights into her process along with some demonstrations. Science may be involved!
Closing Reception: Saturday August 12, 5 to 8pm
---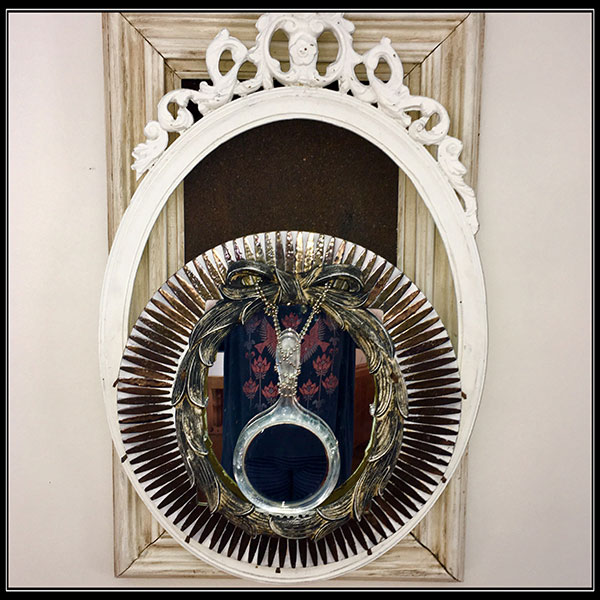 Holly Carruthers
Junkstaposition
Upcycling Found Objects to Art
Holly Carruthers is a multi-media assemblage artist seeking to make sense of a world full of stuff. She finds artistic possibilities can arise from putting together disparate things like vintage curiosities, antiques, hardware detritus, and junk. From Ms. Carruthers, the result is art that is surreal, dream-like, lyrical, and otherworldly.
Her vast collection of pilfered wood, glass, metal, ephemera and accoutrement are assembled, fused, overlapped, reorganized and juxtaposed to create unexpected and ambiguous relationships that creates a dynamic spacial continuum that is multi dimensional, exploratory and experimental.
May 3 to June 10, 2017
---